Attention shoppers! It is now 9:00 and our store is closing.
9:00! Great Scott! The store is gonna close!
Santa can't wait all night.
Come on up on Santa's lap.
Get moving, kid. Quit dragging your feet.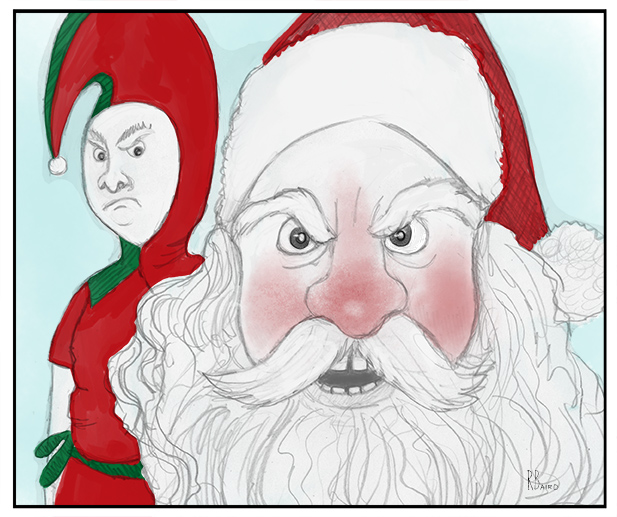 And what's your name, little boy?
Hey, kid, hurry up, the store's closing!
Listen, little boy, we got a lot of people waiting here, so get going!
What do you want for Christmas, little boy?
My mind had gone blank.
Frantically I tried to remember what it was I wanted.
I was blowing it, blowing it.
How about a nice football?
Football. What's a football?
Without conscious will, my voice squeaked out:
Football.
Okay, get him out of here.
A football!    Oh, no. What was I doing?
Wake up, stupid, wake up!
I want an official Red Ryder carbine-action 200-shot… range model air rifle.
You'll shoot your eye out, kid.