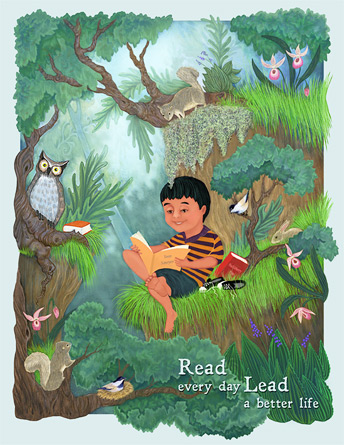 "In just five days, more than 25,000 votes were cast in our Read Every Day. Lead a Better Life. art contest, in which the public submitted their own interpretations of our global literacy campaign slogan, inspired by the 12 illustrators who did the same."     Blogged by Morgan, one the  On Our Mind @ Scholastic bloggers.
Mine was the winning entry!!!
So a big thank you to Scholastic for the opportunity to be in a contest like this, with such a great message about reading, and to the other contestants. It was a pleasure to be in the company of such creative artists!
Thank you to all the people who voted… you guys are amazing!
Read Every Day! Lead a Better Life!