Sometimes at the height of our reveries, when our joy is at its zenith…
when all is most right with the world…
the most unthinkable disasters descend upon us.
Oh, turkey!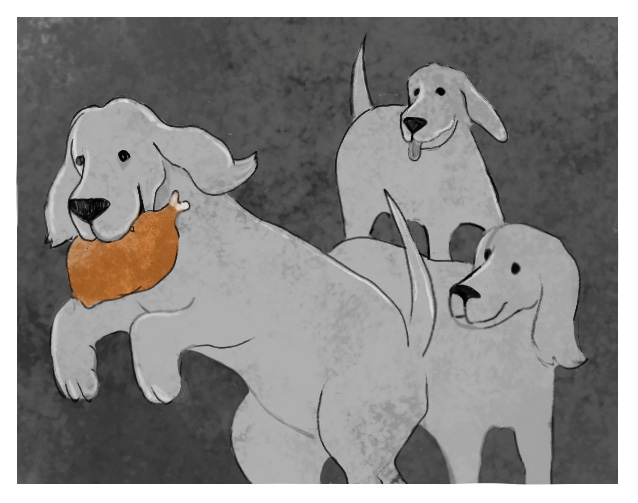 The heavenly aroma still hung heavy in the house. But it was gone.
All gone. No turkey. No turkey sandwiches.
No turkey salad. No turkey gravy, turkey hash, turkey a la king…
or gallons of turkey soup.
Gone.
All gone.
All right.
Everybody upstairs.
Get dressed.
We are going out to eat.