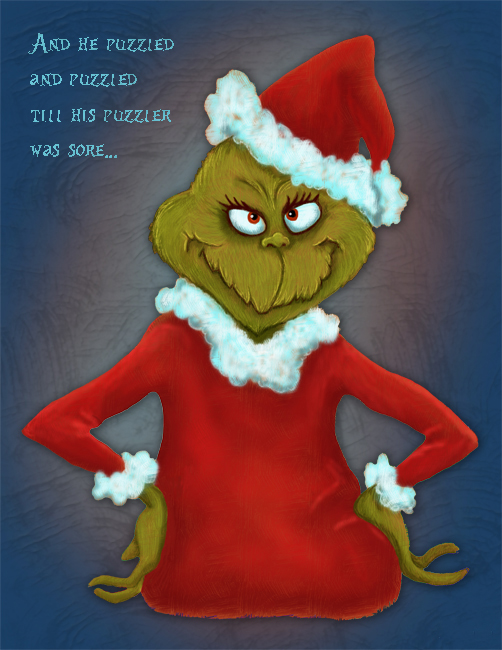 "And the Grinch, with his Grinch-feet ice cold in the snow,
stood puzzling and puzzling, how could it be so?
It came without ribbons. It came without tags.
It came without packages,boxes or bags.
 And he puzzled and puzzled 'till his puzzler was sore.
Then the Grinch thought of something he hadn't before.
What if Christmas, he thought, doesn't come from a store?
 What if Christmas, perhaps, means a little bit more?"
The idea here was to take a master, like the animators that drew the Grinch and make him look dimensional, and textured. I really liked Jim Carey's version of the Grinch but the old hand drawn version will always be my favorite.